My Personal Background

This is a set of genealogical records with both ancestry and decadency sets of data based on my and my wife's families.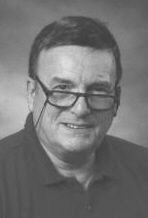 It is fun to think of myself as a genealogist. Unfortunately I have many friends who are real genealogists, and believe me, I am not, although recent experiences make me believe I may be becoming one! What I am is a person with some capabilities with computers, and who was lucky enough to have a great-aunt who did a lot of research around 1930 into people bearing the Birley name with this unusual spelling. Her research led her to Canada, the United States, Africa, and Australia. She appears to have connected the individuals and families together with a good measure of accuracy. Unfortunately, she was not a true genealogist, and today's expected standards of documentation of sources never occurred to her. Many of the source citations in these web pages also refer to Burke's Landed Gentry, which for years I had believed to be an authoritative source. I have since learned that it is a vanity publication in which your name and ancestry can appear ... if you pay the necessary fee, in return for which you will receive a copy of that edition. It is almost certain that the Birley of Lancashire entries in Burkes were submitted by Great Aunt Bee, although I have seen an edition dated 1845 (which certainly pre-dates Aunt Bee) that contains much of the early data.

The only other Birley who has a web page at this time is Shane Birley in Victoria, B.C. Why not drop in and visit him?

Shane Birley's Web Page

Return to Home Page

Last Updated 04 August, 2016 by David Birley